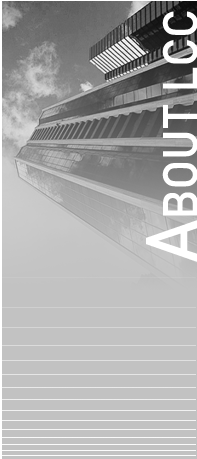 Dear Customers!
L.C. Corporation has been a leading export manufacturer in the
"Cut & Sew" business since 1990, producing protective CARRY BAGS
for high technology articles. Our products stand apart for their innovative
features, premium material quality and functional designs optimized for
comfort, protection and durability.

L.C. clients are some of the world's leading broadcast, computer and
leisure equipment manufactures, all demanding protective carry cases
that support, enhance and reflect the quality and professionalism of their
products.

As a result, computer, photography, tripod, fishing and hunting bags
from L.C. Corporation are used daily around the world by professionals
in the IT, broadcast, film and leisure industries, protecting their valuable
equipment from hostile climates and the rigor of international travel over
many years or service. Our quality and reputation guarantees it and our
slogan confirms it:

Think Portable Carrying Bags, Think L.C. Corporation.

L.C. Corporation completed development of a range of products designed
around its AirCell Suspension System. With International Patents Pending,
AirCell Suspension has already revolutionized carry bags by offering
unprecedented lightweight and ultra shock absorbent padded protection
for all carry bag and shoulder strap styles.

Continuous research into advanced, lightweight materials by our designers
will ensure L.C. Corporation continues to bring new levels of comfort and
exciting, innovative products to the world market.

We look forward to doing a business with you.